Q&A with Motion Systems Corporation Intern Brian Taylor
Of all the ways for college students to spend their breaks, Brian Taylor chose to intern (three times!) at Motion Systems Corporation and work side-by-side with some of the industry leaders in electrical actuators. Recently, we sat down with Brian to discuss his experience and offer some advice for future mechanical engineers.
Brian holds a Bachelors of Science from New Jersey Institute of Technology (NJIT) and will graduate with a Masters of Engineering from the Rochester Institute of Technology (RIT) in 2017. He hails from Bloomfield, NJ and when he's not studying, you may just hear him singing.
Here's what he had to say …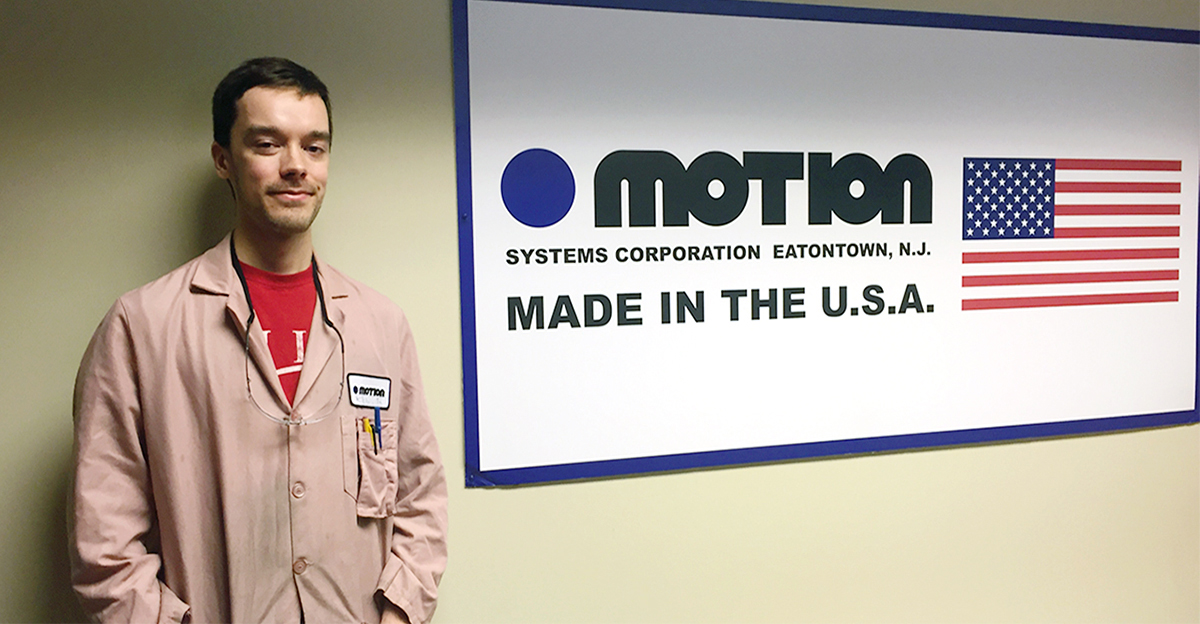 Why did you intern at Motion Systems?
There's immeasurable value in an internship experience. I was fortunate to have a connection with someone at Motion Systems that helped land me the interview. Motion Systems then let me intern for the 2015 week of Spring Break so that I could get a feel for the job. I enjoyed the experience and I came back that summer for the full internship, and again during the 2016 winter intersession.
What did a typical day look like for you?
My typical day consisted of performing first-piece and in-process inspections on a variety of incoming shipments of parts. Other times, you could find me either in the tool and dye room, completing shop jobs under the oversight of the machinists, or out on the production floor manufacturing parts for mass orders.
What projects and experiences were the most rewarding?
Motion Systems sets high standards when it comes to customer loyalty, creativity and quality. When an inspection was finished, I found it rewarding to fill out the final paperwork, repackage the parts, and stamp the inspected orders – I am proud knowing that I was part of that process.
As an intern, how did you fit in with the Motion Systems Corporation team?
It took a few weeks, but I ended up going from being the new guy to fitting in with the team quite well. Some of the veteran Motion Systems' machinists* would even refer to me as 'junior,' 'the kid,' and 'buddy.' [*Many Motion Systems machinists are first-generation employees, and have been loyally with the company for more than 40 years.]
Do you feel that your Motion Systems internship experiences have prepared you for a full-time position in the field of engineering?
It was incredibly helpful to spend time in production and gain hands-on experience in manufacturing and machining. Also, from working in quality control, I learned the importance of design tolerances in engineering. All of these skills are incredibly helpful to have as an aspiring design engineer.
Any tips for other students who are preparing for an engineering internship?
If you are an engineer looking to go into manufacturing or design, I would highly recommend interning at a company where you can gain a wide variety of exposure to the many different aspects of engineering. The opportunity at Motion Systems provided so many unique opportunities for me. The experience will definitely have an impact on my future career.