Motioncontroltips.com Features Motions Systems Corporation's Collaboration with The New LiftWalker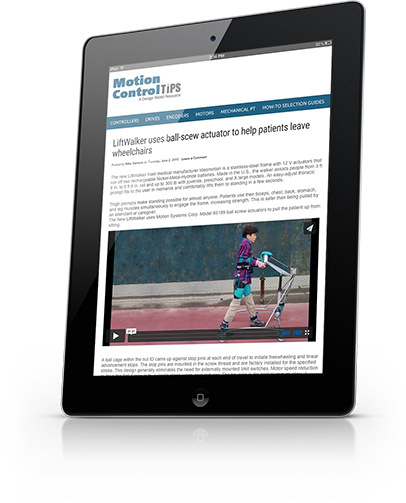 Design World's motioncontroltips.com recently covered the mechanics of the New LiftWalker.
The New Liftwalker (www.newliftwalker.com) from medical manufacturer Ideomotion uses Motion Systems Corp. Model 85199 ball actuators to help pull the patient up from sitting.
Read the full article, which explains the mechanical details further.