Motion Systems Corporation Featured in Design World!
Posted
September 15th, 2015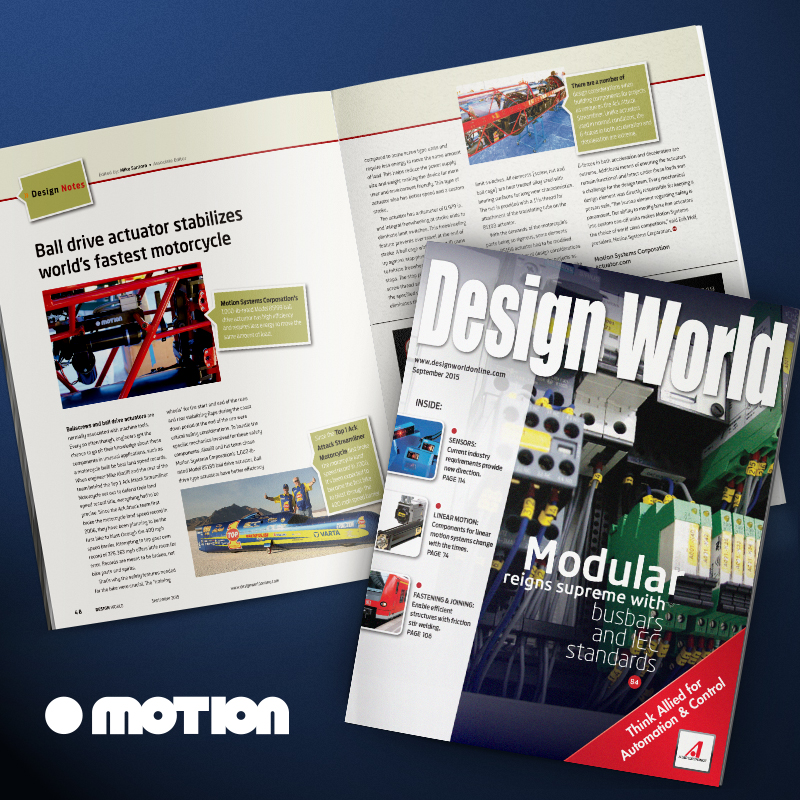 Our recent collaboration with The Top 1 Ack Attack Streamliner Motorcycle is featured in the September issue of Design World – one of the leading trade publications written for engineers by engineers.
The article, "Ball Drive Actuators Stabilizes World's Fastest Motorcycle," spotlights the use of our 1,000-pound-rated Model 85199 Ball Drive actuator. The ball drive actuator was chosen for its high efficiency and because it requires less energy to move the same amount of load.
Though the Bonneville Motorcycle Speed Trials were canceled due to unsuitable salt conditions, the team is anxious is to break 400 mph speed barrier at the 2016 competition.
Read more on page 48 of the digital issue: http://www.designworldonline.com/design-world-digital-edition-september-2015/